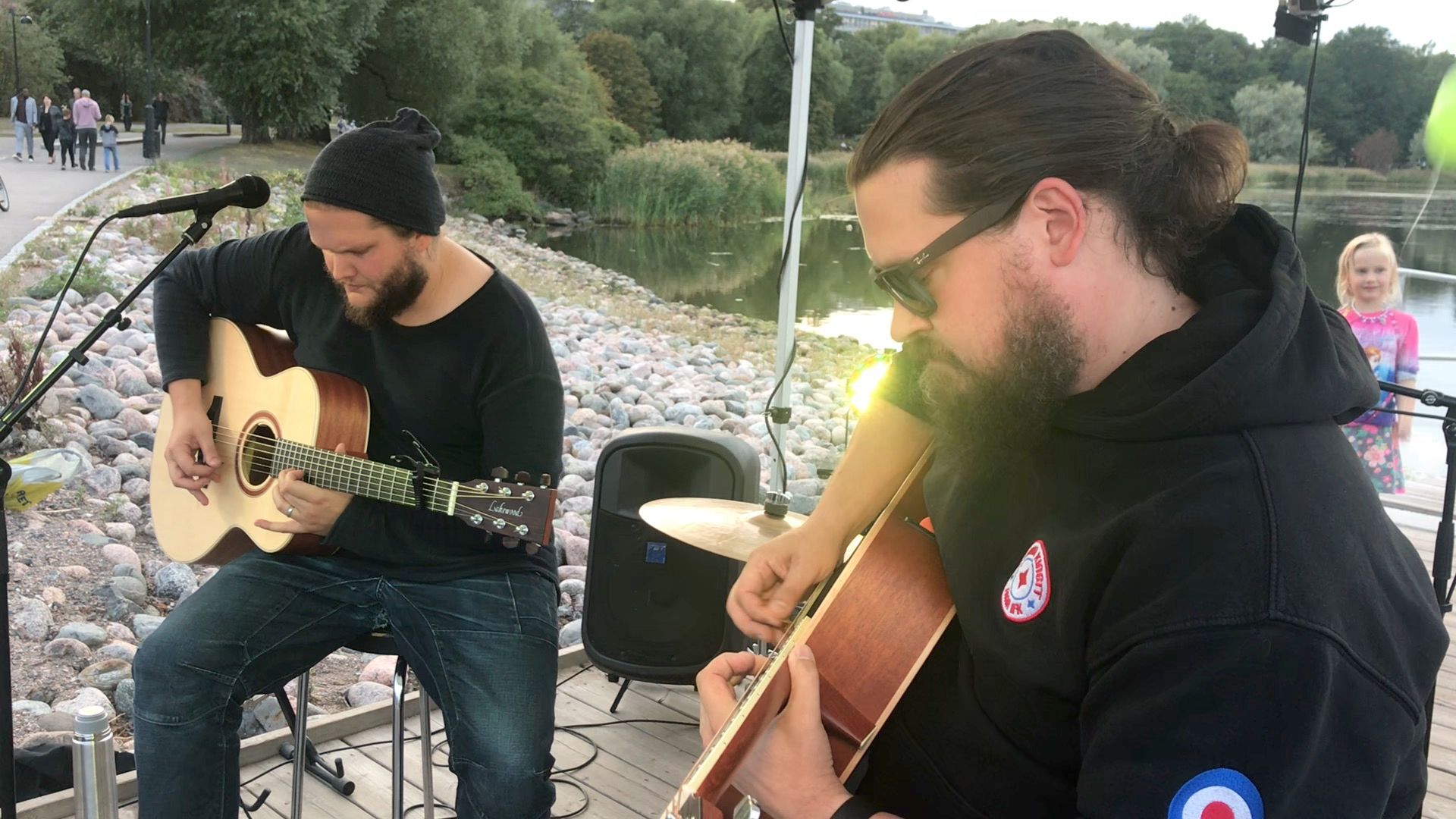 So – Night of the Arts, south tip of the Töölönlahti Bay in Helsinki – talk about being back EXACTLY where we started from last year. But were we though? And yeah, before I get into a meandering analysis on how much has happened since we last played on that exact same jetty, I'll just stop. Because a lot has happened and this time around we weren't playing our first gig together, no this actually marked our 15th gig as a band.
And this time around we didn't just bring two guitars and the Loota, no, we went borderline crazy on the audiences asses bringing a tent, lighting, recording software and 5 cameras! Because the plan was to finally get a proper sound and video recording of our performance and what better occasion to do that than the first time we're playing through our debut album 'The Hurt & The Humour´, right?! Needless to say we started a couple of minutes late having had just barely enough time to work through all the kinks of making all of that extra business work. And even then I had to abort midway through opener 'A Song For The Hills'' intro when I realized I'd forgotten to press "record" on the laptop, but oh well – the people weren't hurt and took it with humour. Plugged it, ha! What's the point of that whole hassle you may ask. Well, the point was for our overseas fans to have the chance to catch us live. The initial idea was to make it a Facebook Live show, but we're such sticklers with sound that we quickly abandoned that idea and made this whole big thing out of it. But we really honestly couldn't have done it without the help of our friends Nani Annette and Saku who came down just to make sure we have the absolute best camera set up possible. And Saku doesn't even live in Helsinki. But he came anyway. He's just that cool. And he'll be shooting a music video with us next month...!
So anyway, here's what we played (and while these are definitely the songs that are going on the album, I'm still only 95% sure this is the correct running order...):
01. A Song For The Hills
02. Beggar Princess
03. Stuck With A Rhyme
04. The Fairytale Waltz
05. Hurry
06. The Bear
07. The Undertaker
08. Skinny Dip
09. Ugly
10. Homesick
11. Life In The Service Of Others
-------
12. Naive (encore)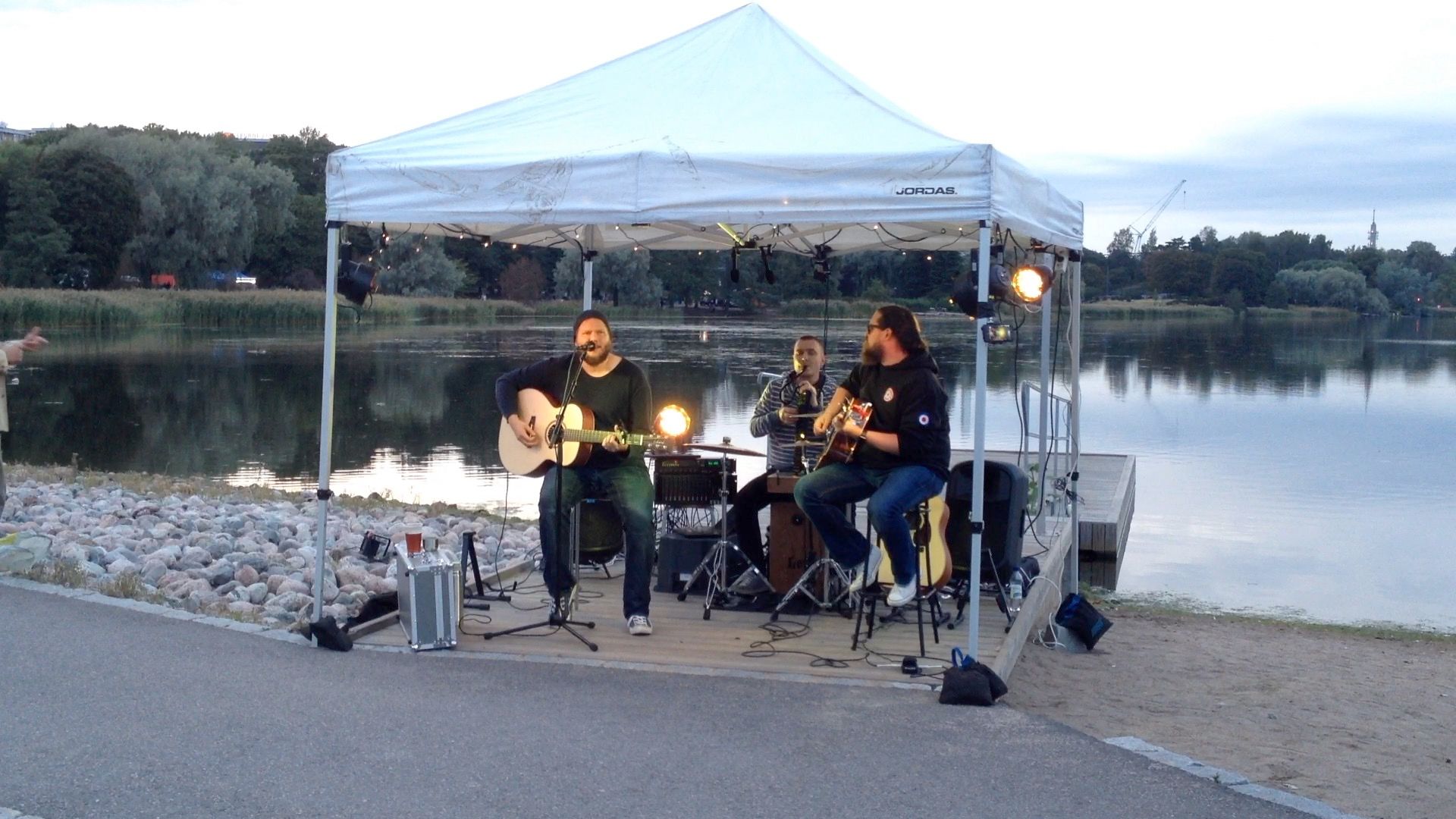 There were quite a few people there that had been there for last year's gig as well and there were a few people going "wait, is this the same thing as last year?" Really cool to see some familiar faces again. In some funny way it felt like returning home, to a familiar place. But I expect that'll automatically start to happen once we start to revisit some of the places we've played in before. But that's not meant to diminish any of that warm and welcoming feeling that we had playing for you guys! There were even a few people that wanted to buy the album already. Unfortunately it'll not be out until November, but yeah – we believe there's something big around the corner...
Not hurt but humoured,
Jon