Back at it and this time without the boys.
So my first gig with the SW Agency was at Pub Pete – a venue you can and want to get absolutely hammered at – and it was without the boys this time. Just lil' ole me doing it solo style like in the spring of last year when I road tested a couple of songs at Samettiklubi. I'd decided to road test a couple of new songs this time as well, one's that I haven't even had time to introduce to the guys yet, so that was one thing I was looking forward to. But what I was anticipating even more were those other bands and artists also playing that night: Rebecca Clamp, Hollywood of the Wolves, Fresh Tides and The Clean Rebels. I'd seen the Fresh Tides at the Christmas party last December and loved their energy. And now having seen Rebecca Clamp and her band and Hollywood of the Wolves I'm even more proud to've performed in such company. Lovely people and music you should definitely check out if you ever have even the remotest chance! Unfortunately I wasn't able to stay long enough to see The Clean Rebels, but a gut feeling tells me I'm yet to get another chance...
Bit of a throwback to something like 15 years ago with our first band was when we asked the staff whether they'd be able to help us get some decent lighting going and the reply was something on the lines of "naah man, no idea how they work". So old skool DIY style the sound guy and me figured out how the lights were wired and got some of them going in time for my set. Gotta love the attitude of some venues towards live music though. Later, especially during the Hollywood of the Wolves' set they were cranking some shitty karaoke so loud in the next room you could easily sing along with it. Didn't affect the performances though, so whatever I guess. Just makes you wonder about some people's attitude, that's all.
I had a bit of a hard time choosing the right songs to play that night because you suddenly realize that you're no longer able to do all of them justice the same way that the band can. I mean, if everybody knew the songs that'd be a different thing obviously, but now I had to pick songs that would work with just guitar and vocals. So I ended playing nothing from the latest EP and just 'Sea of Pleasantries' from the first one, but I was happy I got to do that one since it's never been played live before. Also played two new songs called 'Naive' and 'Homesick' that seemed to go down fairly well so if you didn't on Saturday, you're going to hear them at the upcoming gigs!
All in all though I have to say sometimes it's irrelevant where and to how many people you play. The important thing is who's there to listen. And it was a bunch of special people I got to play for on Saturday, so no, I wouldn't change a thing!
I played:
1. Life in the Service of Others
2. Skinny Dip
3. Sea of Pleasantries (live debut)
4. Hurry
5. Naive (new)
6. Homesick (new)
7. Ugly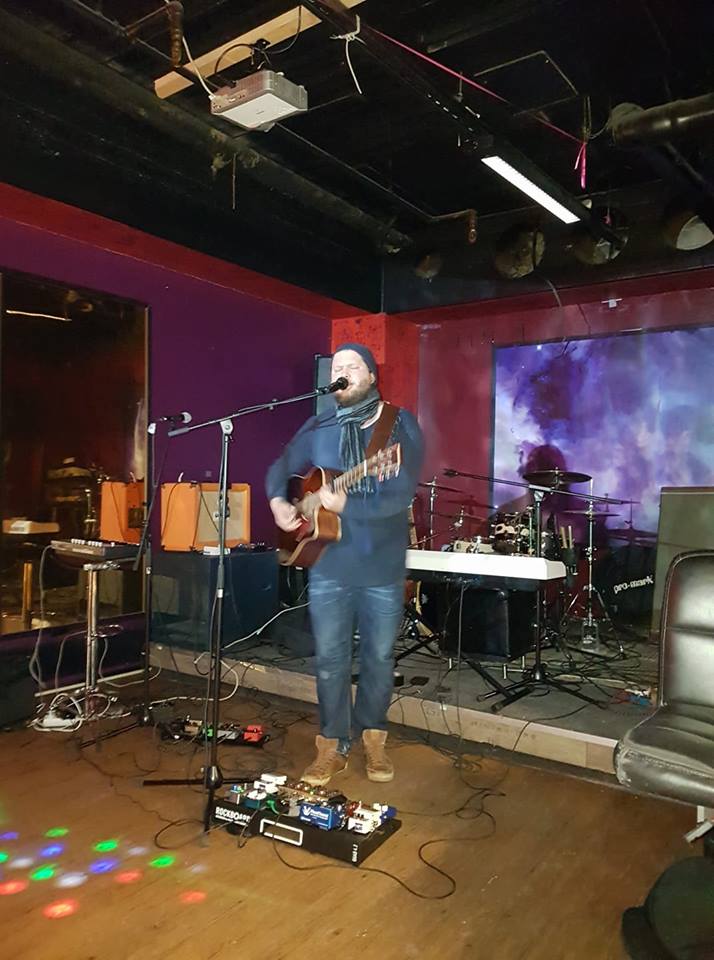 © Daniel Beech