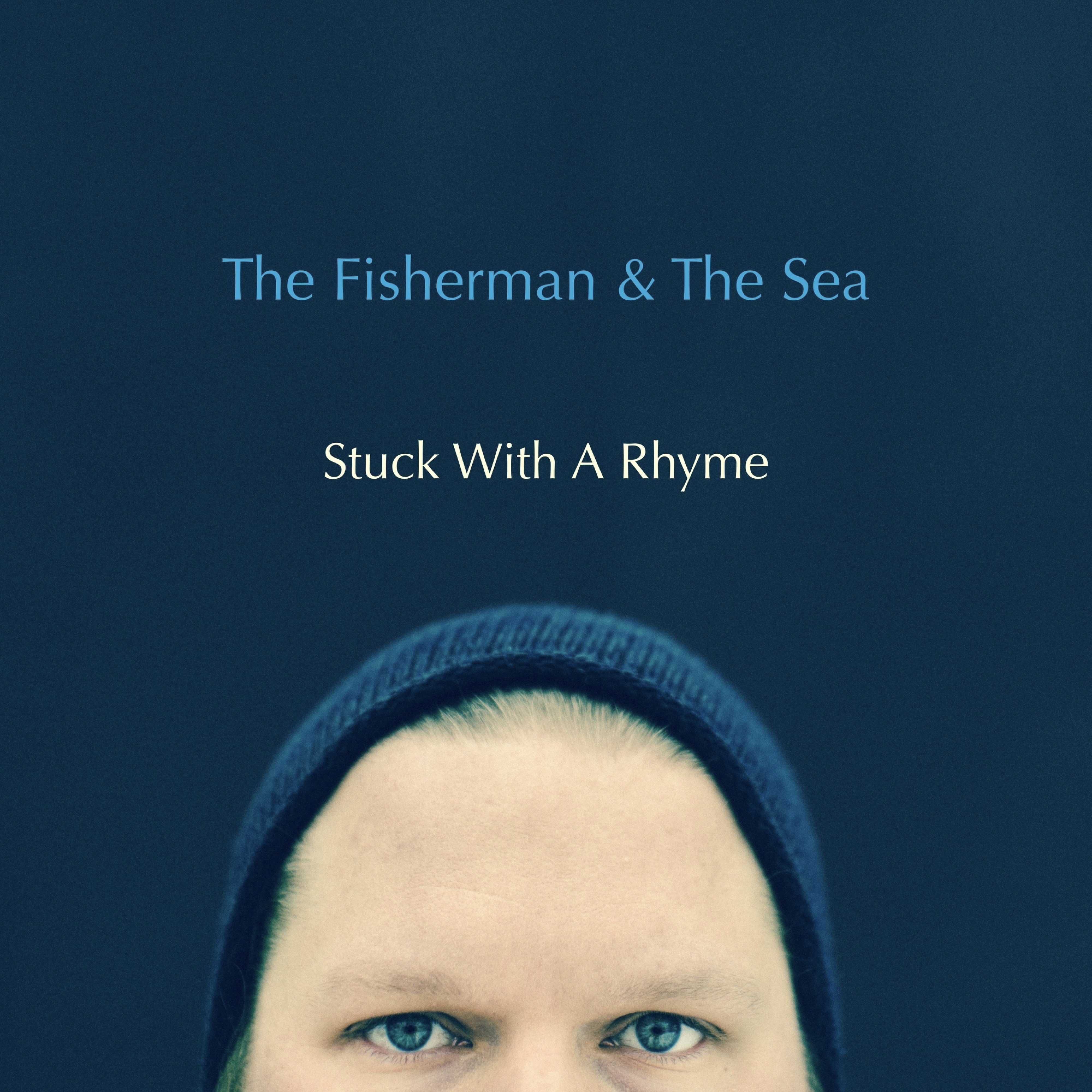 Hey one and all!
It's the birthday of our second EP today and we've christened it 'Stuck With A Rhyme'. You can say "Hi, and welcome to the world!" in these places f.ex.:
Spotify: http://spoti.fi/2B2Ma89
iTunes: http://apple.co/2jWZjZ0
Bandcamp: http://bit.ly/2ArJLCM
Soundcloud: http://bit.ly/2B2XHEw
Or, you know, just look at the bottom of this page and hit "play".
If you're feeling like you and/or a friend needs a CD and/or a download version of the new EP, just go to our Store or the Music page. Your support will go towards making the next EP happen, so whether you're into the Blues Brothers or Coca-Cola, you're either on a mission from God or on a mission from Santa. Either way, we love and thank you for all your support! And for anyone who's as perpetually broke as me, go and listen the shit out of our stuff on Spotify, iTunes and the likes! Every time you listen to a song we make about 0,005€. That's half a cent, and it doesn't make us rich but it makes us happy! So Thank you for just streaming our songs as well. Every little thing you do keeps us in the game!
Here's a couple of thoughts on the tracks on 'Stuck With A Rhyme':
STUCK WITH A RHYME
    "A song initially about writer's block, it evolved into a lyric about being stuck with yourself as a whole, rather than just being stuck with writing. Everyone knows that feeling when you know almost exactly where you want to go with your life but it seems there's just no way to get there. I poured all of that sort of frustration into the song, and I like how it kind of goes from the singer not being able to complete a lyric to not being able to complete anything in life. The ironic – or maybe just the obvious – thing is that I had terrible trouble completing the lyrics. I actually just managed to do that before our first live show, but funnily enough it suddenly all came easy. 
    Musically, again, this was a challenge. When we play it live it has great energy and all that, but it just didn't translate onto tape at all for some reason. So I ended up spicing it up with electric guitars and a few riffs. It's probably the most rocking track on the upcoming album, but I like albums to have that one "punk" song on there that just widens the palette a little."
MARINA
    "If we ever have enough money this track would be the opening song for the weirdest and gloomiest road movie ever. I just imagined the most bizarre film noir story with no dialogue, just music, shot in black and white on misty sea shores, in foreboding forests and with vintage 50's hearses on deserted roads in the middle of nowhere. Now if all that sounds nuts, granted, it is. But that's what it took for me to write this song. I love how it evolved from a gloomy ballad into an almost gothy folk dance number.  
    What I like most about this song is that it's a journey and not your usual verse-chorus-verse-chorus-middle 8-chorus-chorus kind of pop song, but instead it lingers in a certain mood for a couple of minutes and then just goes into all these other parts to complete the journey. I'm especially fond of the quiet part towards the middle. It reminds me of Spiritualized for some reason. I think this song definitely enriches the whole The Fisherman & The Sea experience."
THE FUNNY ONE
    "This song and 'Trail of Lies' from the first EP are kindred songs in a way, I guess. They're two of only three songs that I recorded an actual live drumkit for, instead of the Loota cajón drums. Well, actually they both feature on this track. You can hear the Loota at the beginning but when you start hearing the ride cymbal coming in that's the actual drum kit. 
    Another thing I apparently like to do with these uplifting numbers is to combine the joyful music with lyrics that turn the whole thing from a sunshine pop affair to something a bit more bittersweet. This song's about a comedian who makes a joke that sparks outrage amongst a certain group of people and gets into trouble because of it. A vast silent majority back him up though, but don't join in the fight, leaving him to fend for himself. I guess in the end it's about our reluctance to stand up for what we believe in and instead counting on someone to stand up in our name allowing us to keep to ourselves."
DANCING WITH DAISIES
    "Initially I thought this would be the album closer. But I quickly realized it was too weird and I actually wanted to avoid having a ballad as an album closer. 
    I had a bit of trouble coming up with an arrangement for it, so I started goofing around with different kinds of spacy sounds and reverbs until I stumbled upon something that reminded me of Desert Sessions Queens of the Stone Age stuff and some 60's verby guitar sounds. I really loved those sounds 'cause it was about as far away from a mainstream sound as I'd dared to venture at that point. 
    After that the song started to come together real easy. I added some synth textures that to me had a touch of Pink Floyd to them and to the middle 8 the loudest and heaviest guitars you're probably ever going to hear from The Fisherman & The Sea. It's a trip for sure. And probably my favourite lyrics on the EP: "It's not like I find myself / With all of my time on Earth / Doing more than dancing with daisies". I think it kind of neatly wraps up the whole EP lyrically. We've come full circle from being "stuck with a rhyme" to those last lines from 'Dancing With Daisies'."
Thank You everyone for being YOU and therefor being HERE. It's a privilege to share this new music with you and I hope it speaks to you in the same way the first EP did, albeit it being more than a tad different!
A whole lotta love to the lot of you!
-Jon