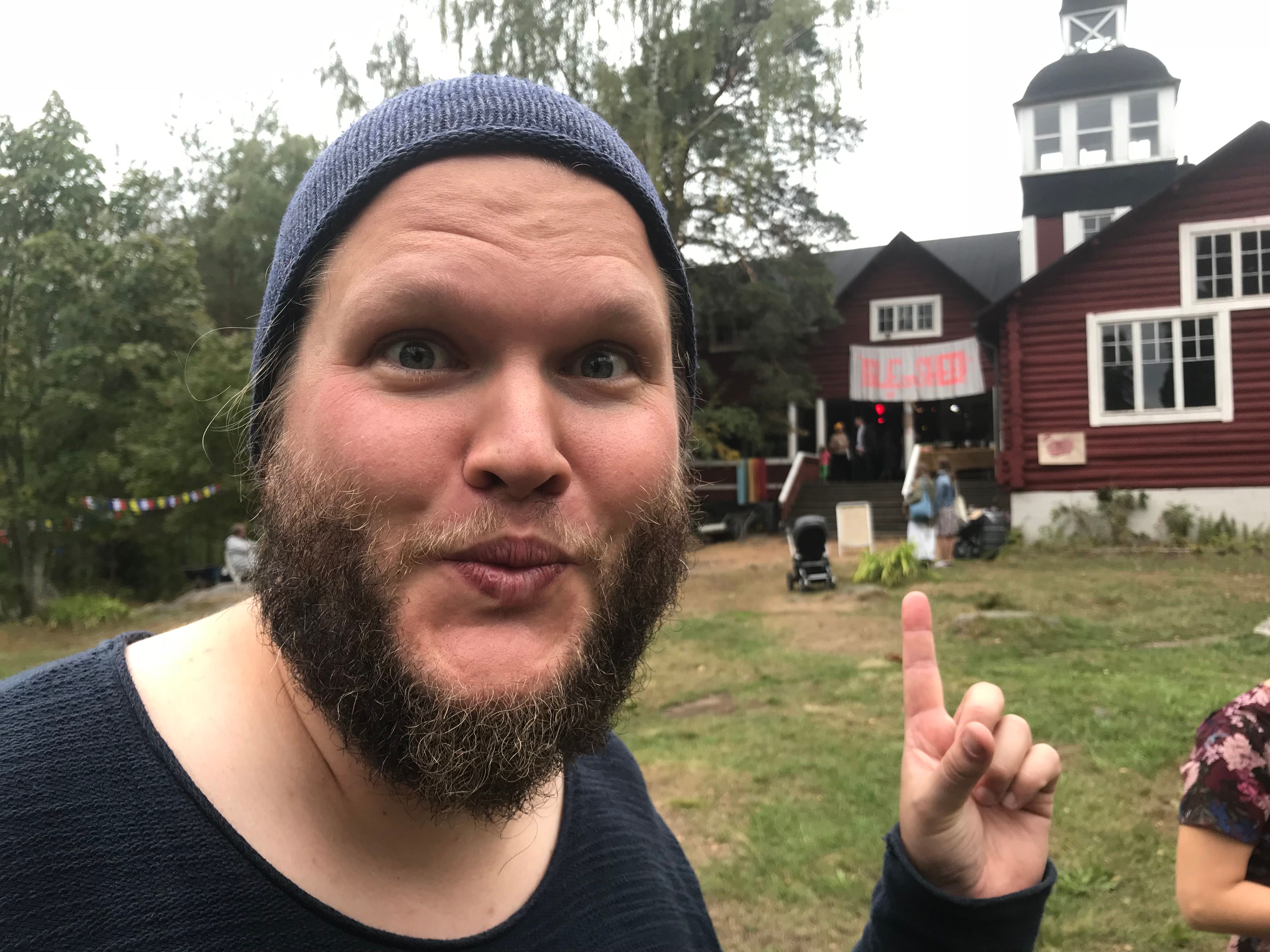 Wow, so there's a lot of cool indie/underground-sy – whatever you wanna call stuff that's not the Flow or Weekend – festivals in Helsinki! Hadn't heard of the Isle of Sheep (Bäääää!) festival before until a friend of mine asked whether I'd like to perform there. I mean sure, I knew of the place – we filmed a music video there with my buddy Severi a few years back – just not of the festival.
Anyway, takes a bit of getting there. Not like a bus or tram stops anywhere near the island. Should've gone by boat... I'm The Fisherman after all! But yeah, since this was sort of the first part of a Fisherman solo tour that'll climax at the turn of September to October I didn't have the boys with me and ended up carrying a huge backpack and a guitar with me only to find that all of this felt more like bootcamp than one of those glorious limo drives to Madison Square Garden... "Aim high or you'll hit your balls..." or something, right?
So while I hadn't heard of the festival before it turns out I actually knew some of the people there organizing this shindig. Turns out, my wife knew the rest of them. She should really be my manager or something...
Lovely setting and great sound, absolutely nothing to complain about. I was starting to feel the lack of sleep (not the lack of sheep! Although there was that as well...!) from the past few days/nights somewhere down the set though and got a bit frustrated with myself. Only this time around there weren't any of the band's boys around to dig me out of the hole, so I had to manage on my own. And I did, I suppose. I don't believe anyone noticed either. But while I never figured myself a multi-tasker it's amazing to me how while I'm playing guitar and reciting lyrics from memory, my brain still thinks that's not enough activity and starts its own critical rant in the background. Or maybe I'm just schizophrenic and this is the first time I realized. At Isle of Sheep. I love sheep.
But yeah, I had time for seven songs altogether and without trying to blow my own horn too much, I think you should try and catch me at one of these solo shows, because I'm playing songs you know a whole lot differently and most definitely songs you haven't heard before. Most definitely never. It's a therapeutic cleansing musically that I never thought I needed, but playing all these songs in a completely different way on the other hand makes playing the band versions with the guys a hell of a lot cooler, as much as I didn't think that possible. But there you go.
I played:
01. Skinny Dip
02. The Fairytale Waltz
03. Trail of Lies
04. Stuck With A Rhyme
05. Beggar Princess
06. Life In The Service Of Others
07. Naive
The other solo dates for this tour include Tallinn on September 29th, Riga on the 30th, Turku on October 5th and Helsinki on October 6th. Check our tour page for venues!
And if you're too much of a hipster to enjoy just a dude with his guitar, you can still catch the whole band in swing at Thursday's Rööperifest (9.30pm!) and on October 12th at the Superwood Festival.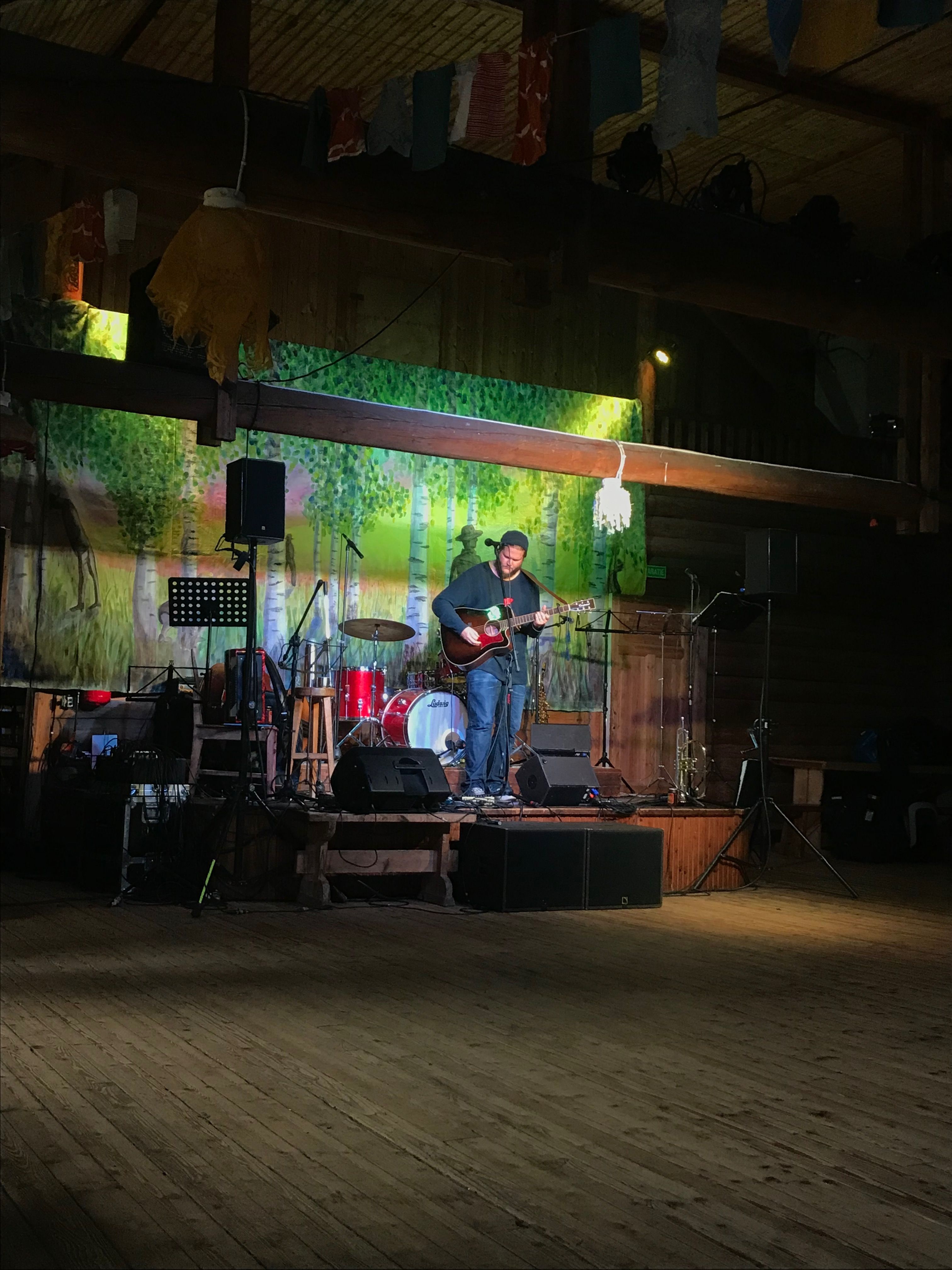 See you out there you lovely peeps!
- Jon