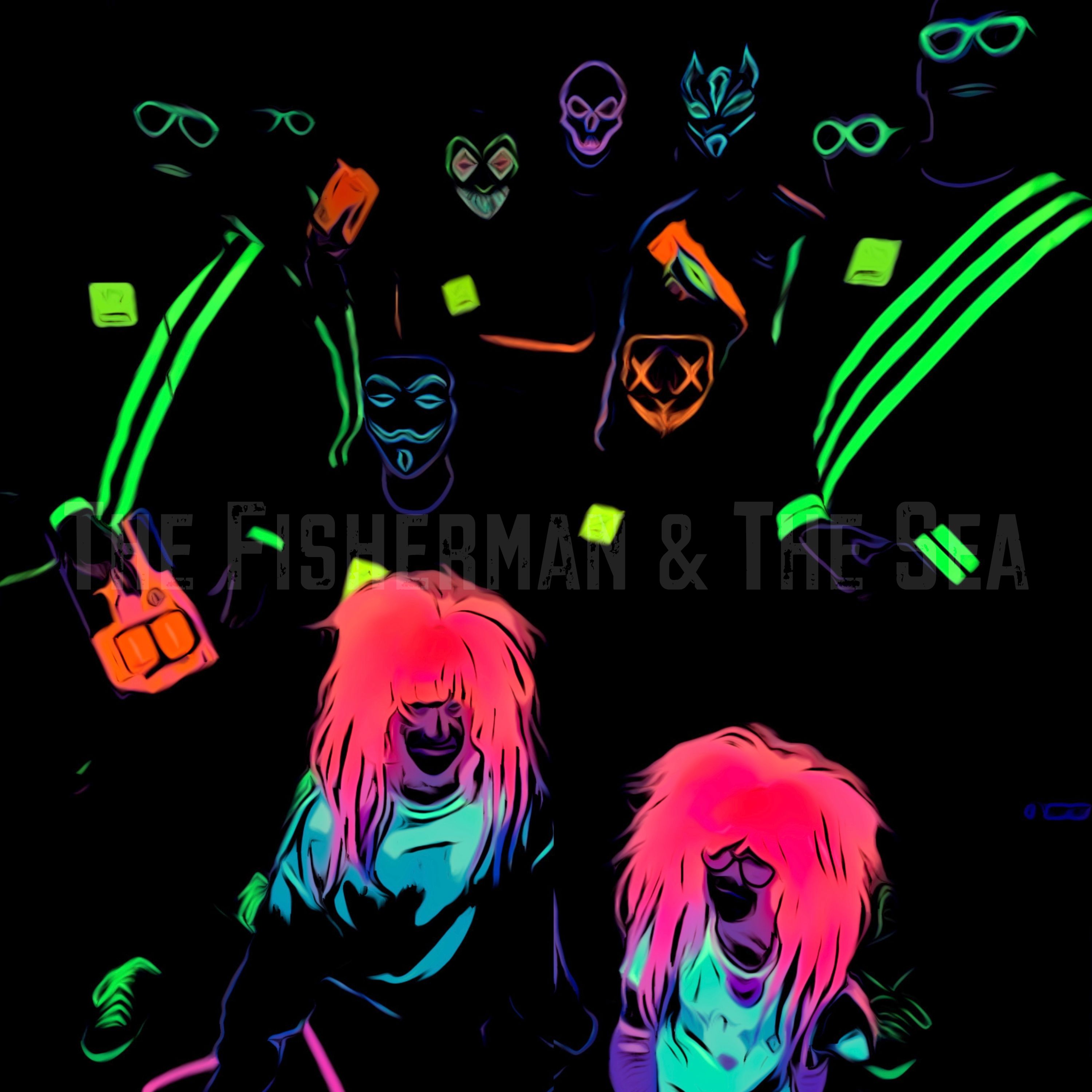 This song is about burnout, plain and simple. The chorus has your colleagues wondering "Oh, my word, but the boy is dead!" when you finally break down from exhaustion – while you probably could've used their help earlier as stated in the opening lyrics: "I feel so strung out on my own, no pulse, no vital signs to show". 
The song is about anyone feeling overwhelmed and crushed under whatever load, usually work, I suppose. In my case it's specifically about the debilitating wave of exhaustion I felt in early 2019 after the release of our debut album. What had started as a fun one-man project in 2017 had hit its peak with the January release party for "The Hurt & The Humour" where for the first time we performed as a five-piece and it felt all kinds of awesome. Immediately after, a number of things didn't pan out as I'd hoped and I suddenly realized that after two years of constant writing, recording, releasing, artwork, show booking, scheduling, media outreach, music video shoots, content creation for social media and PR in general, I'd reached the bottom of my barrel. Right when I should've been milking an album that I'm still proud of, the most, I just stopped dead in my tracks and did absolutely nothing for a month or two. I couldn't even touch an instrument. 
I barely scraped together enough energy to finalize the "The Bear & The Bird" EP that I'd promised our fans to deliver. And although I quite like the EP, I can't listen to it from start to finish because it immediately transports me back to that time I really don't feel like revisiting. Life being life though, me not doing anything to promote the EP, the song "(I Only Ever Listen To) Oasis" was discovered by comedian Dave Bailey who played the song on his podcast. Finally I was able to laugh at myself again – the only thing that helps me snap out of any kind of negative mood – when I did the least I got the most. Biblical irony that. And irony I can appreciate. 
Long story short though – when writing this album I discovered I was by no means alone with my struggles. In fact they are so commonplace in today's indie music scene that they were addressed by Matthew Maysonet, head of sales and marketing at Empire at NY:LON Connect conference not too long ago: 
"We're asking artists to do a lot. They're not just recording and touring. Now they're expected to understand crypto and NFTs, and expected to be using TikTok on a regular basis, and be on their Twitter feed, and on Instagram, and creating content and engaging with fans." 
"It's a huge task! They're holding multiple jobs in addition to creating art, and I think a lot of times, people forget that music is art, and it takes a certain mindset and level of focus to create that itself, let alone commercialise and monetise it." 
"We do risk burnout for some artists who are using all these socials, including having to worry about the algorithms on different DSPs. 'If I don't release a single every five to six weeks I'm not pinging that algorithm and my monthly listeners are going to decrease…'" 

Thanks Matthew! Rarely has someone spoken so directly to my heart! Oh, in addition to other artists of course. Here's a quote from the artist Ghastly whom I don't know personally but stumbled upon his tweet a while back: 

"It's no wonder so many new artists are struggling to develop a following – the pace at which they are now required to pump out content is inhuman and unrealistic given the modern attention span is less than a goldfish['s]. […] Whereas a viral song could do you wonders just a few years ago but now? Well that's a great song you have there but I need you to give me a reason why I should care about you. What are your thoughts? Who are you dating? Do you make entertaining content? Are you following the trends?" 

Phew. I feel you, brother. 
Peace & Love, 
Jon