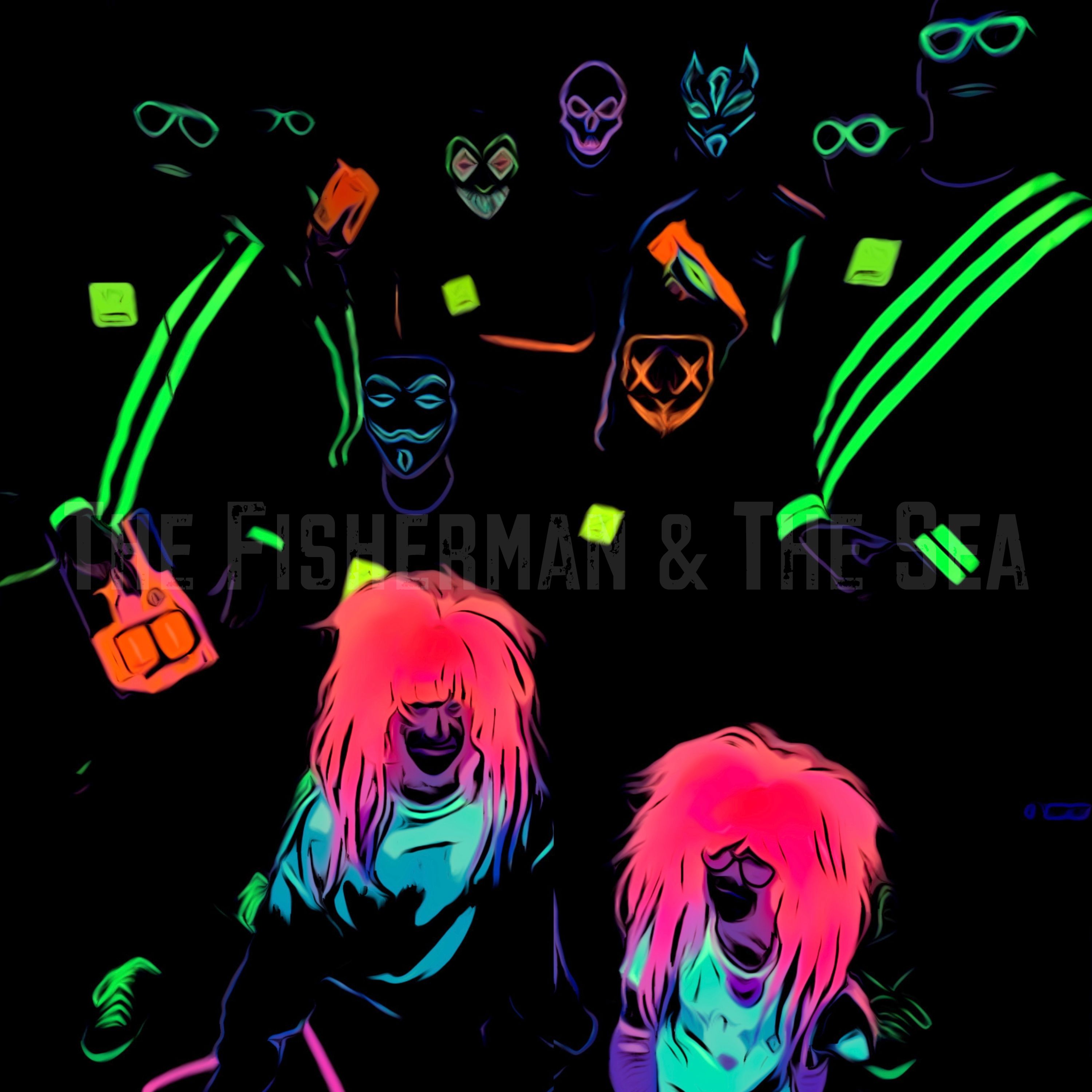 I never meant to write a whole album on the effect Big Tech and Big Data have on our lives. I just remember reading this article (Music Ally) in late 2020, getting up from my seat, taking deep breaths and trying to calm myself by staring out the window. But no, I was angry as all hell and unable to let it go. What I'd just read was a billionaire tech entrepreneur – Spotify's CEO Daniel Ek – telling me I needed to work harder on my fan engagement and release music more frequently, essentially turning my art into a constant flow of content for his platform. What he's saying is artists should devalue their music as art and think of it just as the musical part of their social media content. 
Because, it's not like you're getting on Spotify's official playlists by simply having good music. No, what they need to see from you is fan engagement, that you're linking your social profiles and your posts to Spotify, that you're essentially sending them new customers – because it's not like anyone listens to music anywhere else but Spotify, right? Spotify are using their leading market position to do exactly what any adept dictator will do: bend everyone to their will. Their misinformation campaign doesn't pale in comparison to authoritarians either: while constantly pumping out stats and news stories on how they're making it possible for indie artists to succeed (Spotify Wrapped, anyone?), they also pay out 0,0035€ per stream – you'd need 30.000 streams PER DAY to make about the same as from a low paying job. And that's for one person. Our five-piece band would obviously have to gain 150.000 streams a day to make a living but I suppose if we were able to generate that, our main source of income wouldn't be streaming anyway. 
So the utter hypocrisy of championing the indie artist and still paying them absolute garbage while simultaneously having the money to invest in war technology (Financial Times) and – for Christ's sakes! – being able to sponsor FC Barcelona (Reuters) with 280 million euros is what caused the uncontrollable anger I was feeling staring out my window desperately trying to calm myself down that one day in late 2020. 
Lucky for me, I have music as my outlet and thus grabbed my baritone and the song "Botify The People" just flowed out of me. That's all I wanted to do as well – just to write that one protest song for myself. To let it all out. But strangely enough, after I'd written it, I realized I couldn't be the only one feeling this and I was also nowhere near calmer. Instead I felt a grim obligation to dig deeper when I realized similar structures of pigeon-holing and subjecting us to predetermined behavioral patterns were coming up around all of us, regardless of whether you're a musician, baker or office clerk. We were all being "botified", I felt. So I kept on writing, because it suddenly felt important on more than just a personal level. I'll talk to you about that tomorrow in the second part! 
Peace & Love, 
Jon