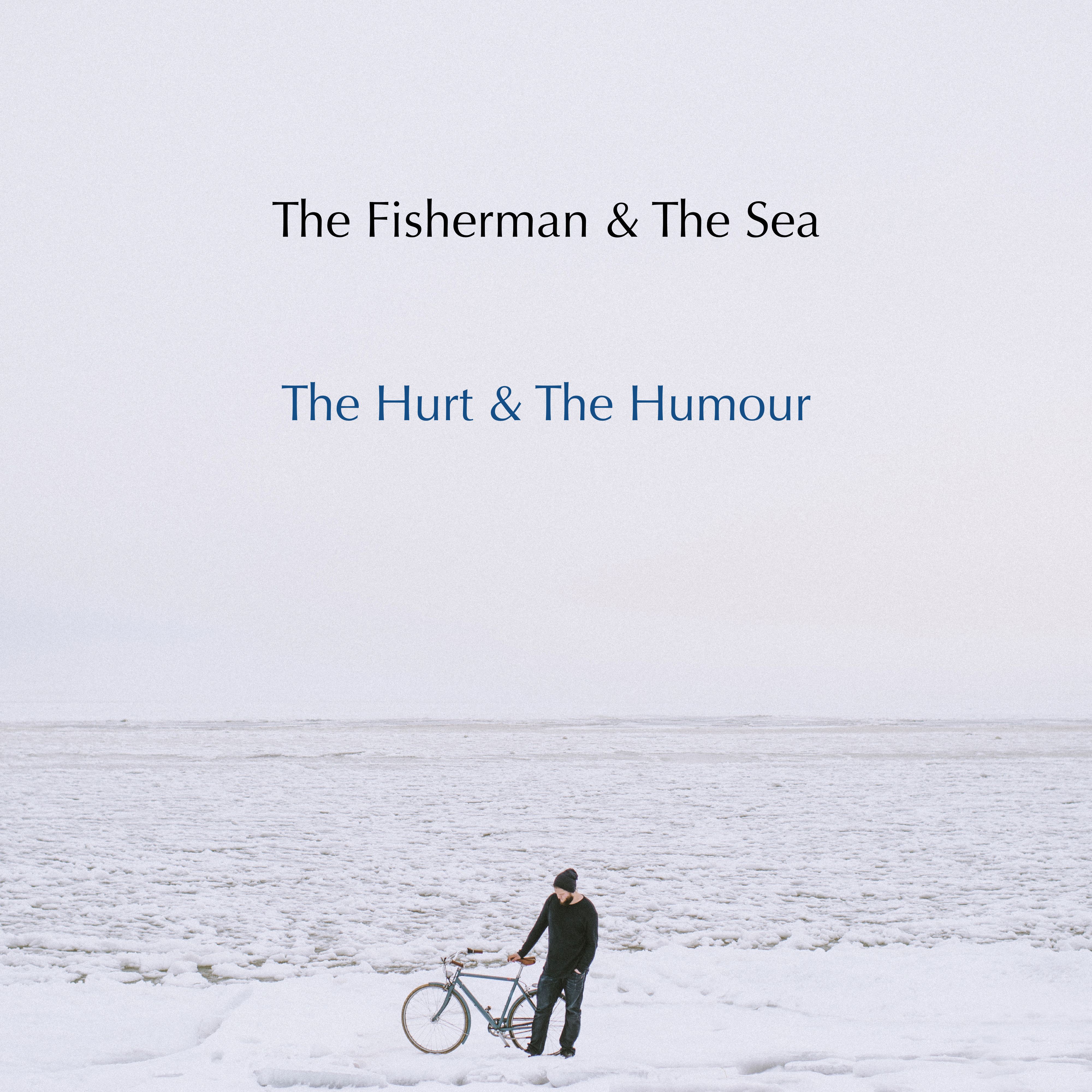 Part 2 of our trilogy. Tracks 4-7 of 'The Hurt & The Humour'...explained?
Beggar Princess 
Our first release and by all accounts still our most listened to and watched song on all our platforms. I mean, it IS quintessentially The Fisherman & The Sea in every possible way. It's the happiest song on the record because it's about my daughter and how I marvel about her possibilties and what she'll be able to achieve in life. But, it wouldn't be a song of mine if it didn't have a minuscule tinge of envy mixed into all of that happiness. I think envy of little children is both stupid and ridiculous but at the same time a very human thing. Hence the line 'I want to steal this, from you my beggar princess'. I'm poking fun at myself again. Can't help it. I'm a Ben Folds fanboy after all. 
The Undertaker 
Now talk about a radical change of…everything between this one and 'Beggar Princess' before it. Because this one's about Death. And I do mean with a capital D. Because the protagonist in this song is the Grim Reaper himself who has come to collect a soul to ferry to the Otherside. It's extremely dark but hauntingly beautiful at the same time. I guess it's my most Finnish song in lots of ways. I definitely had Finland in mind when depicting the forest, the lake and the house guarding the water's edge in the song. 
This is kind of a 'sister song' to 'Marina' from the 'Stuck With A Rhyme' EP. For the longest time I've had this really obscurely dark road movie playing in my head with 'Marina', 'The Undertaker' and a couple more tracks as the soundtrack. I don't think I'll ever have enough money to make it happen though, haha. 
A Song For The Hills 
Lyrically we only get slightly lighter on this track since it's not about Death but only dying. Or more accurately about a person's dying wishes. As a person who's always lived on the flattest of lands, hills, let alone mountains are cause for excitement and romanticism for me. So in this song I picture myself wandering the Scottish Highlands in search for my final resting place with a song to ease my passing and to stop me from going mad with grief. Now if you think that's a bit much on the Sadness scale, I'll give you that one, haha! But at the same time I believe it's the combination of the lyrics and the music that make the song. I don't like being depressing in my songs – or, you know, only to a certain extent – and this one's no different. The music's actually uplifting and what that suggests to me in combination with the lyrics is that yes, we all have to go sometime, so let's try and do it on our own terms and in a way we're comfortable with. 
This was actually meant to be the opening track of the album for the longest time and we've played it as the set opener at 95% of our gigs. But when it came to picking the running order of the tracks on the album I just wasn't feeling it for some inexplicable reason. Now it opens the imaginary B-side of the album which I'm much happier with. 
Skinny Dip 
Now this is probably the most straight forward lovesong on here. It's about falling for a girl that's still recovering from her last break-up and sort of the protagonist dancing around that fact both trying to let her know about his feelings and at the same trying not to "crowd" her so she can deal with her feelings. Tricky! 
Pretty much wrote this during a bike ride with the guitar part playing in my head and me singing out the lyrics in traffic to a fair bit of amusement and bewilderment of quite a few pedestrians.