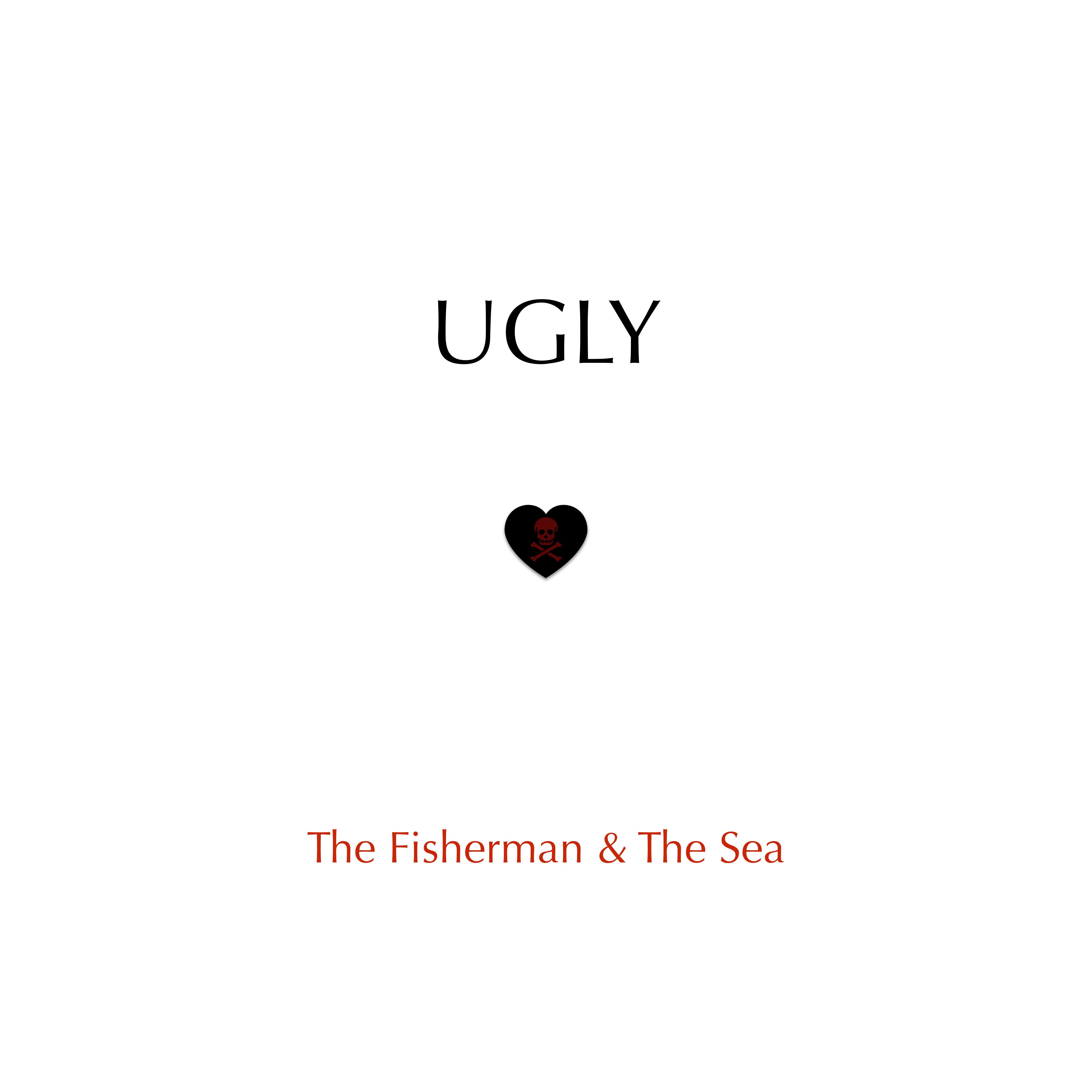 Skinny Dip 
(featuring Tuukka on lead guitar and Karza on melodica) 
I literally wrote this on a bike on my ride between jobs. I'd just written the guitar part so it was playing in my head while I was driving through downtown Helsinki and all of a sudden all these words and melodies started pouring out of my brain. In order to remember it all I had to start singing all the parts out loud in traffic which got me some curious looks when I stopped for a light. Eventually I got where I was going and managed to sing all of the ideas onto my phone in some Helsinki hallway without a guitar or anything. 
I played it to Tuukka and Karza at our next rehearsal and I think we then played it live for the first time only three weeks after that bike ride. There was never any demo of it. So there was never any doubt in my mind that I wanted the guys to also play their parts on the recorded version exactly like they play them live. And that's what you got here. 
Ugly 
(featuring Karza on background vocals) 
You know when artists say something like "I wrote this song in 15 minutes" or "This song just came flowing out of me like magic"? The amount of times you read that in interviews you're led to believe that it happens all the time with almost every song. It doesn't. It's just a cool story (and a cool thing!) when it does happen. And it certainly happened with this one – which is rare for me! But I was feeling frustrated, angry and bitter, sat down with my guitar and wrote this in 15 minutes. Everything but the second verse. I believe I finished that later in the evening. 
But even though the song itself was an easy write, the band arrangement was anything but. I mean, the drums were dead easy, but all the rest took ages. Especially the lead guitar. That was just another barrier I had to break down in my mind, that yes, I can actually incorporate something that sounds like System of A Down into the world of The Fisherman & The Sea. I was a bit anxious when I came up with those riffs about whether people would think I'd gone off the deep end. But it was actually just a case of thinking to myself "what would Tuukka do?" And so there you have it. 
An interesting side note is that while I experimented with what other lead elements to incorporate in the song beside the vocals I dabbled with some synth riffs as well. I had to admit to myself that those were just too far out there to be in the final mix. But now I'm more than happy to be able to share those synth parts with you in the GRINNA remix of the track that's part of the single release on November 6th. I'm sure some people will hate it and others will love it. It's a completely different take on the song but it works. Just in a completely different genre. 
Naive 
(featuring Emppu Suhonen on lead vocals) 
This one's by far the oldest song on the EP. It had existed for years as a sort of mellow country ballad that I always liked but thought was maybe a bit naive (pun intended indeed!). I don't know why I one day just started playing it way faster and in a totally different key from the original. But I suddenly realized, wow, this was actually a pretty cool pop song. So out of the blue I decided to include this song on 'I Can't Alone' and sent the acoustic demo of it to everyone who'd promised to feature on it. 
Emppu was the first to respond literally the next day. She said she loved the track and sent me a demo of her ideas she'd recorded on her phone right away. She had the brilliant idea of making it a duet which gave the story so much more depth and also immediately had that poignant vocal harmony you can hear in the chorus. She'd just elevated that song tenfold within a day. I was floored. Should've known to expect nothing less from a pro like her though… 
Emppu was essential for the last step it took for this song to find its final shape as well. She had some big reunion gigs with Tiktak, her old band, over the summer and was doing some press to promote it and I stumbled upon one of her interviews while mixing the EP. She was lamenting the absense of distorted guitars from today's pop music and that's where I decided, hell, I'm gonna do her a solid and add some distorted guitars on her track on this EP. So when I got back to my workstation almost instantly this sort of Queens of the Stone Age-esque riff came out and that's the one you can hear in the final version now as well. 
Reptile I 
(featuring Joel on piano and Sanna K. on vocals) 
This again is the newest song that will feature on any of our releases around 'The Hurt & The Humour'. Having written it just two months before recording it for this EP it's actually more recent than a lot of our second album, haha… When I play it it sounds more like something by Elliott Smith, but when I turned it over to Joel to "do whatever you want with it" the song just turned into this great big ballad in the vein of Rufus Wainwright and some of those big piano balladeers from the 80's. Well, at least in my mind. Joel took this one and totally made it his own. 
When I came up with the vocal solo I was immediately dead set on getting Sanna to do it. I just instantly had her haunting vocal sound in my head when I wrote it. Luckily she didn't need a lot of convincing and pretty much nailed it on the first take. We did a couple more takes just for good measure, but man, she's such a treasure! Can't wait for her to release some of her own stuff some fine day. 
As far as the song itself, I just love the fact that the verses and choruses are in completely different keys but that it still works without you ever thinking about it twice. I guess it's the track that actual music nerds find the most intriguing on this record. 
A Man With No Dance 
(featuring Joe Carroll on lead vocal harmonies and vintage synth, Oskari Nurminen on guitar solo and background vocals, Sanna K., Cassandra Zaeske, Erika, Jan-Henrik Stecker and Severi Pfeiffenberger on background vocals, Maquée on retro synth and synth strings and Kiffe Sjöblom with percussion programming) 
Out of the 13 guest musicians that participated on this EP 9 feature on this track alone. So this was never going to be much of a challenge for me other than somehow trying to incorporate everyone's ideas and contributions without layering too much stuff on it and losing sight of the song itself, i.e. overproduce it. But I always felt it was more of a mixing challenge in the end. I mean, everyone brought their ideas to the table without knowing or hearing what anyone else had done, just going by the simple acoustic demo I'd sent them. But still magically, everyone had ideas for different parts of the song so it worked out great. I believe I only had to turn one idea down that had to do with a programmed drum part which I felt would've shifted the feel of the track too much. 
But quite perfectly it now is this huge celebration of a lot of talent, minds and voices coming together all the way from New York and Dublin to Helsinki and it just compliments the sentiment of the song perfectly. It's a party and we're building something. And we need everyone involved. I just love how it all worked out with this one.