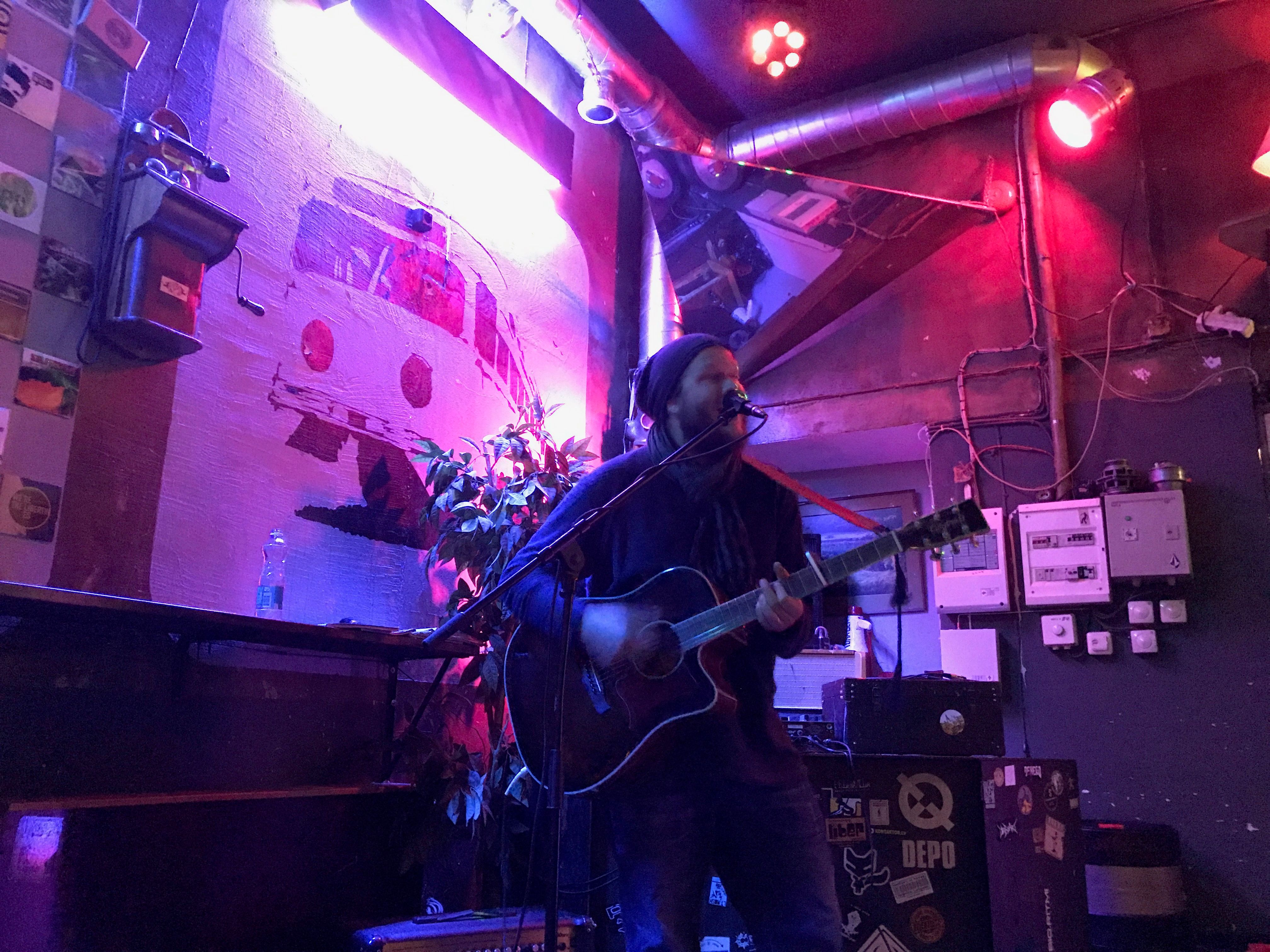 Leg two of "Le Tour de Solo" washed me away to the lovely countries of Estonia and Latvia, specifically the cities of Tallinn and Riga. After last year's Christmas Bash at Dubrovnik and the Pub Pete show in March, both these dates were organized by the SW Agency, the motto being "Let's get your music out of Finland!" As is often the case with little known bands like ours, I went and did these shows abroad solo, as taking the boys on the road would've exploded the budget for this tour. Instead, my wife tagged along and turned out to be best possible tour guide of Riga (yes, we did actually have some time off!) as well as the main man himself; Dr. Dan. Dan drove us from Tallinn to Riga and back, but most of all put on a great show as the opening act on both nights. He's definitely got some tracks that are worth checking out if you get the chance!
In Tallinn we played the Red Emperor Bar which exists in combination with a hostel so the crowd that gathered to watch the shows was less Estonian and more a merry mixture of people from all over. Interesting venue and super-friendly staff.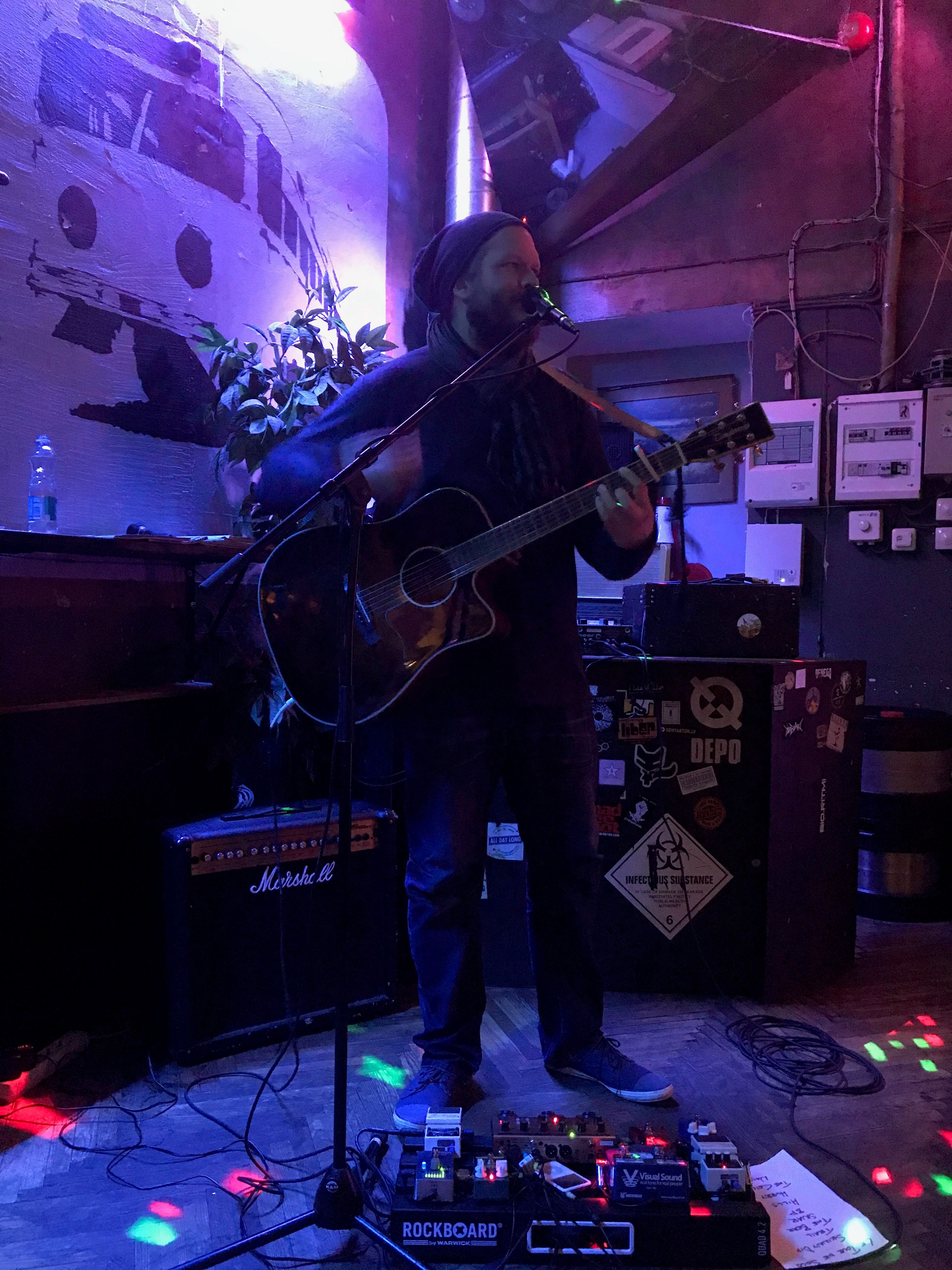 To play an acoustic set on your lonesome for close to 45 minutes – and nobody knowing the songs beforehand! – means that I had to put some real thought into which songs to play and how to play them in order to keep them interesting and entertaining without the band backing me up. So in the end only 'Skinny Dip' ended up sounding anything like the recorded version and all the other songs received a special treatment, so as to better appeal to a "bar crowd". I quite liked the challenge of reimagining these songs in a completely fresh way. I mean, some of these songs are a couple of years old already, so it's a little bit of fun for me as well.
Not only that though, I also played a new song called 'The Ceiling' from our second album. Just because it totally lends itself to an acoustic set like this and there was no publicist there to tell me no. And I know we still haven't even released our first album yet... I just thought it'd be a fun gag. And it was!
At the Red Emperor I played:
01. Skinny Dip
02. Trail of Lies
03. The Bear
04. Stuck With A Rhyme
05. Beggar Princess
06. Hurry
07. Homesick
08. The Ceiling
09. Naive
So after a 5,5 hour drive to Riga the next day, my wife and I went for a bit of a sightseeing tour around Riga while Dan stayed at the hotel growing increasingly miserable watching his beloved QPR getting a not so royal treatment from Swansea. Had some pelmenis in the Old City and saw one of the coolest Art Deco houses I've seen in some time!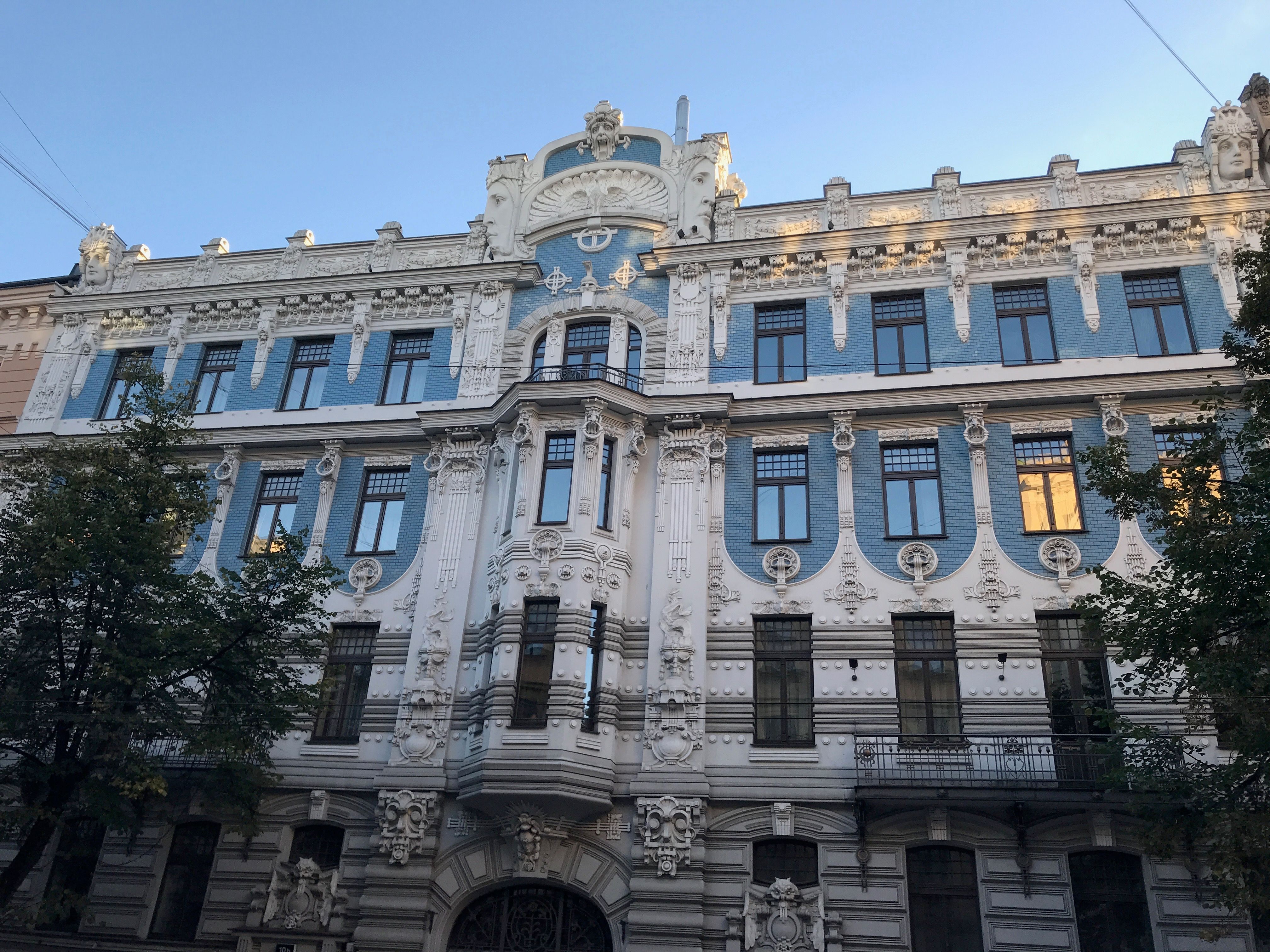 The gig at Klubs DEPO was a fun little show for a handful of people. I managed to learn everybody's names and was taught to say thanks in Latvian by the crowd. So "Baldes!" to all of you who were there on Saturday evening! As per your wishes, I hope I'll be able to bring the band along next time.
I played:
01. Skinny Dip 
02. Trail of Lies 
03. The Bear 
04. Stuck With A Rhyme 
05. Beggar Princess 
06. Hurry 
07. Homesick 
08. The Ceiling 
09. Naive
----
10. Life in The Service Of Others (encore)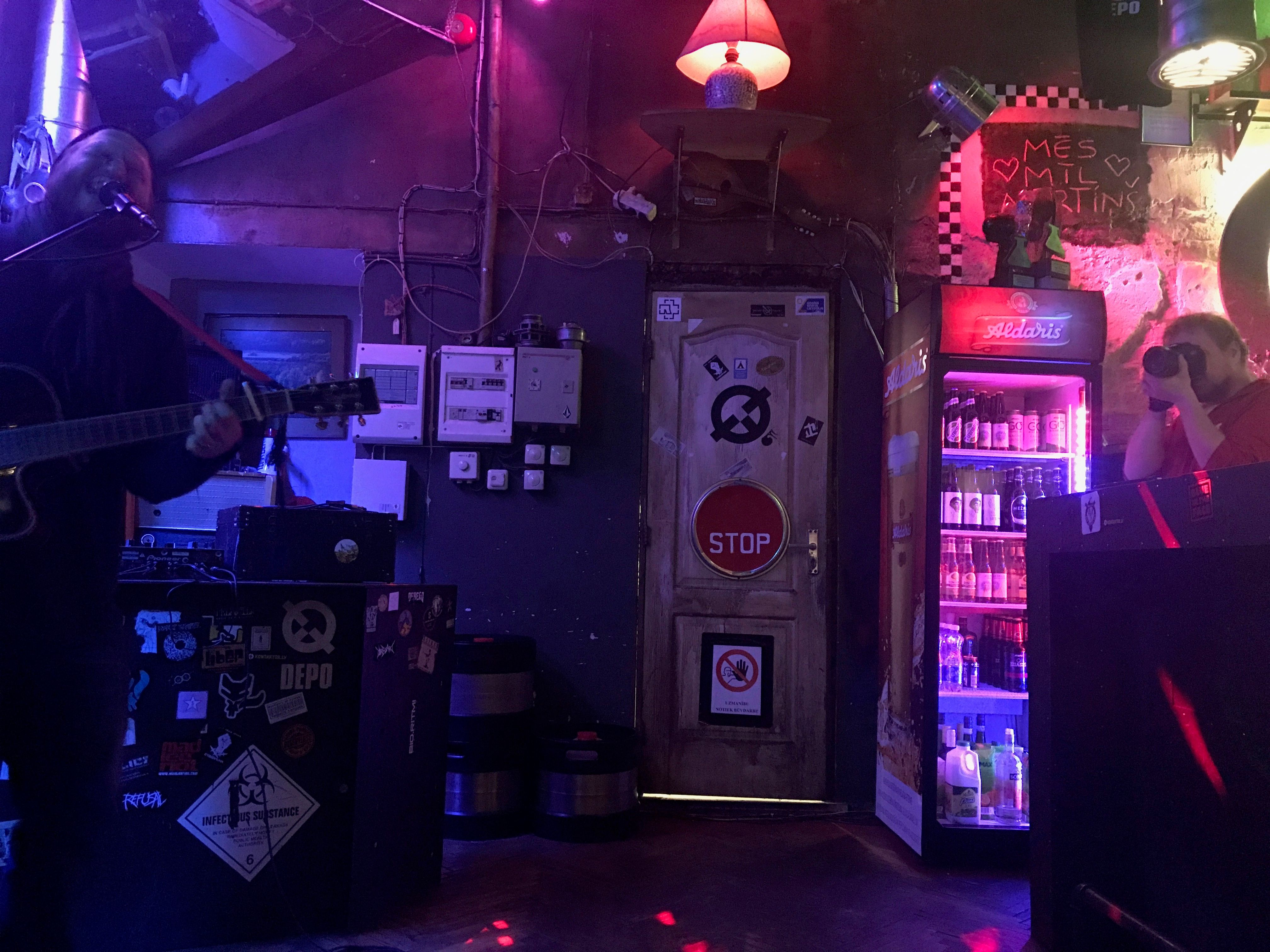 The tour with Dr. Dan continues next Friday in Turku's WaterLoo with featuring guest Eetu Kujala and on Saturday at Helsinki's old and trusted Vastarannan Kiiski with additional guest Antero Kerkkä. It promises to continue to be an interesting tour!
See you down the road,
Jon