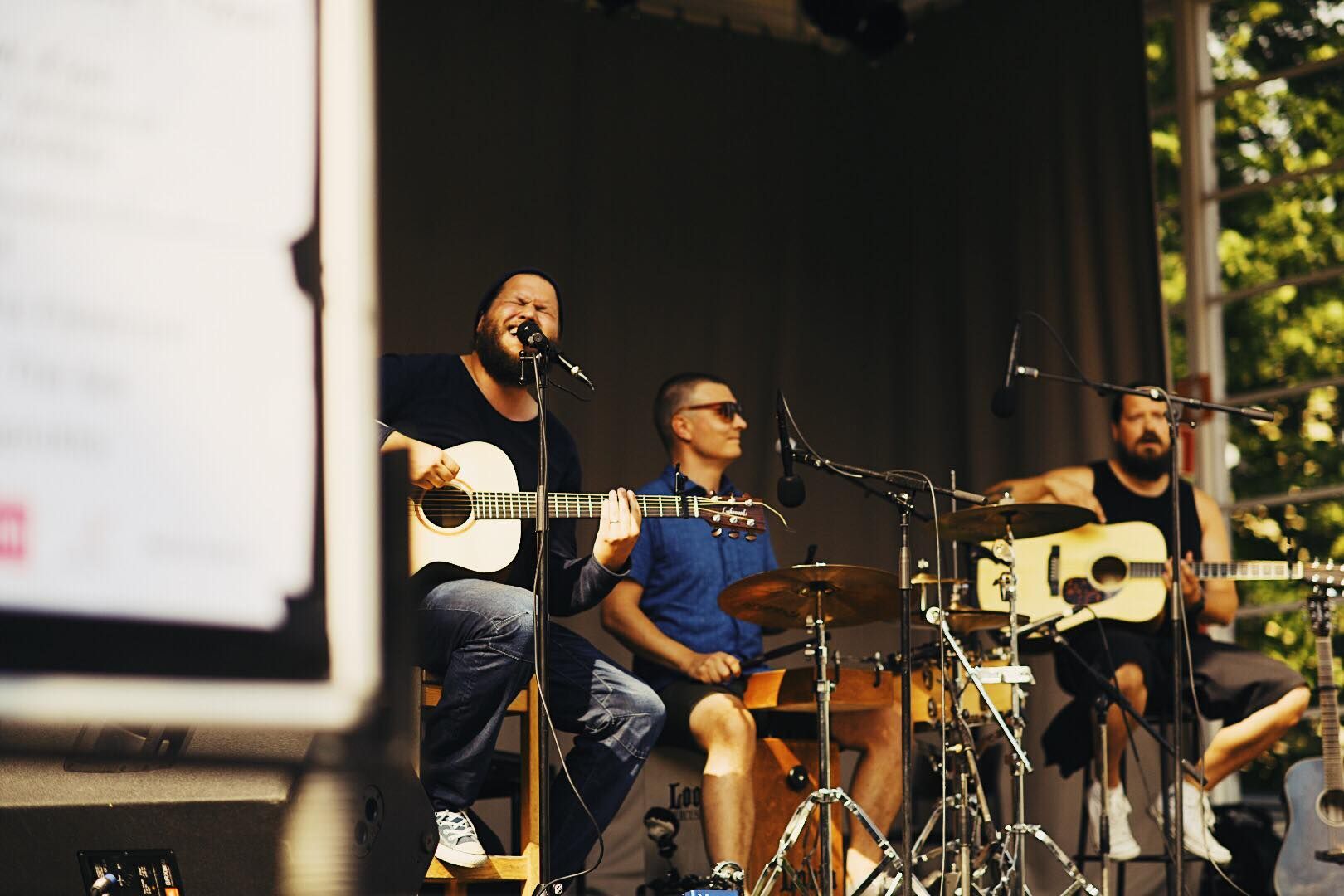 All photos © Nani Annette
Rain? Sure, it looked like it for the best part of the day heading up to our gig. But we've yet to play an outdoors show in the pouring rain! And we didn't start yesterday, either. Quite on the contrary actually. I can't remember ever being so hot as during the soundcheck. And while I'm not entirely dissatisfied with my physical appearance, no – that's not what I'm referring to here. It was like playing somewhere in the middle of the Amazon rainforest or something with the rain having subsided and the sun coming out rays blazing turning downtown Helsinki – at least for that moment – into one of the most humidly hot places on Earth. I mean, geez... Stay hydrated, people!
And I don't know; maybe it got marginally better during our set, but I distinctly remember sweat pouring through my eyebrows into my eyes somewhere during the second song and it stinging like hell. Oh well, 'nuff about the weather now! Although I'll do say this: I think the weather really helped this time around. I was expecting way more traffic in front of the stage, but most people actually stayed for the whole hour to watch us play. For the people unfamiliar with the Espa stage: it's literally in the heart of Helsinki right next to most of our favourite tourist stops. So there's always people hurrying back and forth between those attractions. Yesterday though, a lot of people took that one hour out of their lives to hear a band play that they probably hadn't heard of before and gave us a chance. Thanks for sticking around everyone! We do appreciate it.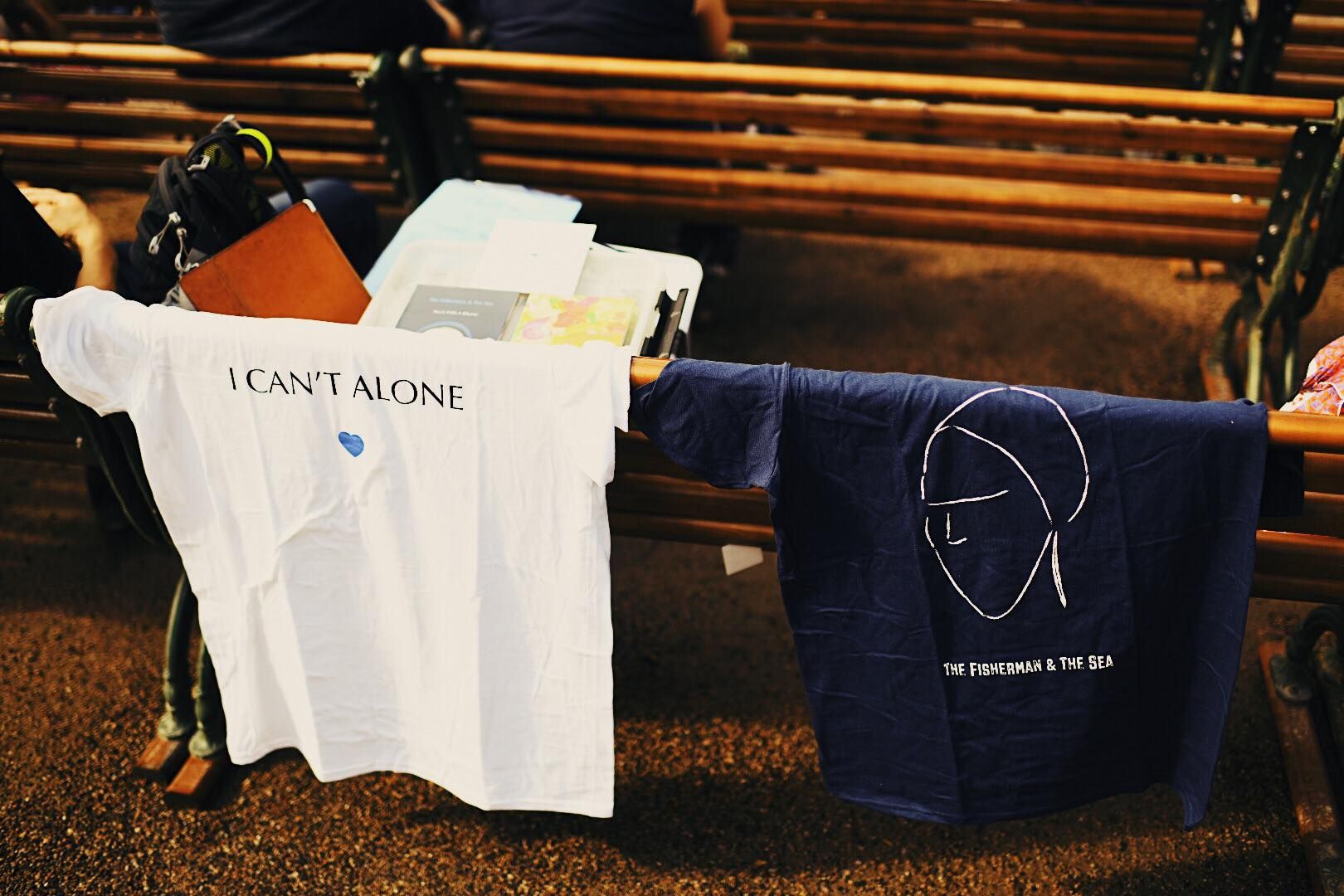 We used the Espa gig to launch the 'I Can't Alone' EP on CD and immediately sold 10% of our stock. Wow! Played three songs off of 'I Can't Alone', namely 'Naive', 'Skinny Dip' and 'Ugly' as well as two new ones called 'Suiciders' and a song we're just calling 'Oasis' at the moment, because it sounds like...well...I suppose you guessed it. Thinking of actually christening the song 'Liam'. Really enjoyed playing both of the new ones. They worked even better live than I'd anticipated. Also just barely managed not to start giggling with happiness during set closer 'Ugly', because it was the first time we played it like the System of a Down (yeah, imagine that band in this context!)-infused punk folk that it is on the new record. It just sounded savage!
Had the chance to chat to some members of the audience after the gig and was happy to see some familiar faces as well as new ones who'd enjoyed the show as much as us. Drew from the City of Angeles came up to me and told me "you guys should play in LA!" Well Drew, we concur! We'll do our darndest to make it happen some fine day!
Thank you everyone who showed up yesterday! Thank you everyone who supported us by buying something from our lovely Merch Lady! All of you made yesterday's gig one of our absolute favourites so far!
'Til our paths cross again!
-Jon