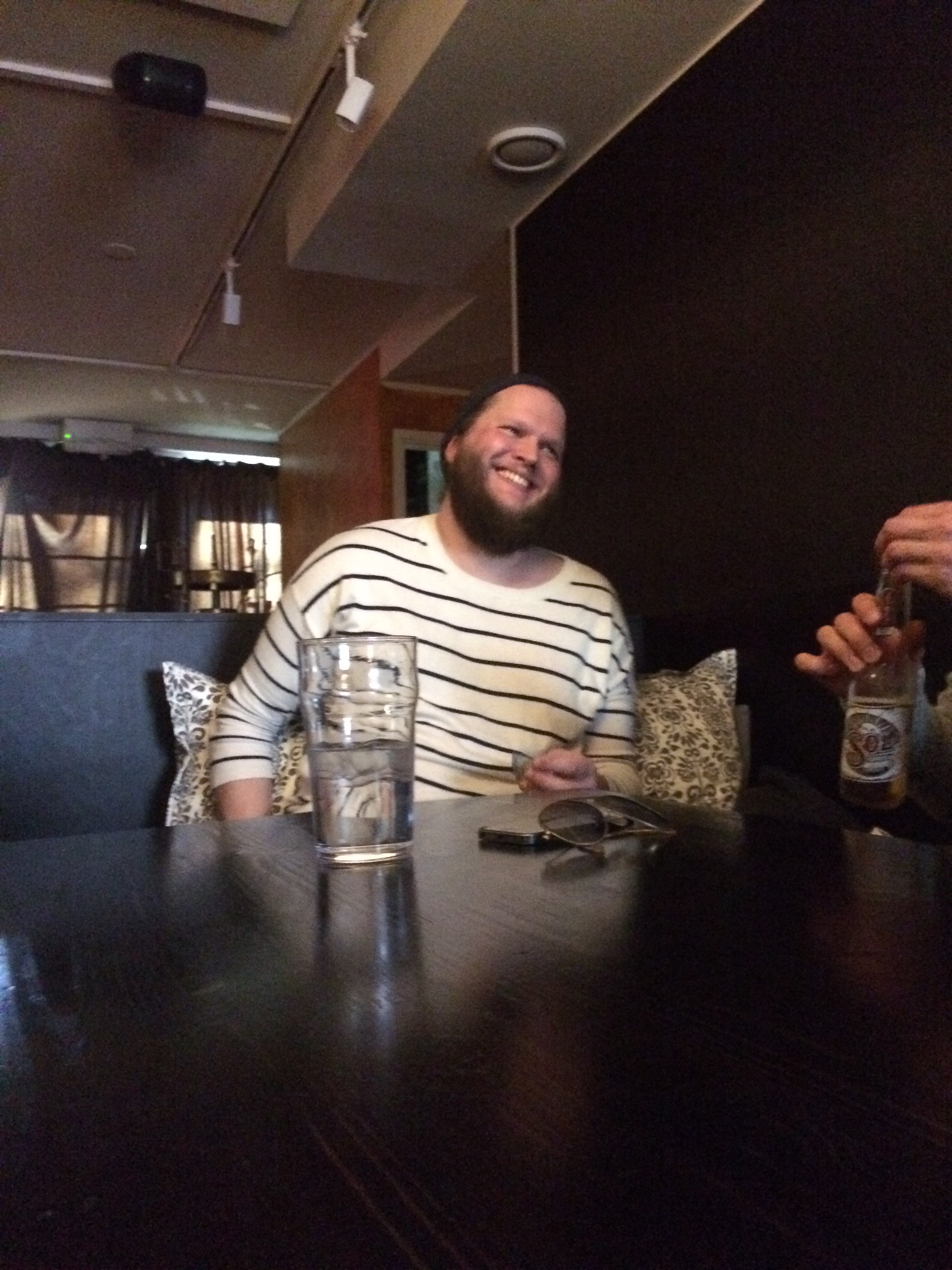 Seven years after writing the first batch of songs for The Fisherman & The Sea I had decided on 22 songs to record – well, 21 to be exact since this was February-March this year – and one song hadn't been written 'til then. But more on that later. The point was that I had a ton of songs that all sounded promising and of course I had some inkling about which ones were LP and which one's EP material. But as you know, the truth is out there, and in the case of songwriters it's in front of the listener. So, after a hellishly long abstinence from playing my own songs live (it's been years, sheesh!) I decided to test drive a few of them at the Samettiklubi singer/songwriter nights in Helsinki.
First one up was on April 4th at On the Rocks supporting headlining singer/songwriter Emppu Suhonen. Loved her stuff, by the way! Check it out, if you get the chance. Really rootsy, raw and honest stuff and fucking (sorry, Mom) great song titles. Lots of other great acts there that night as well. Especially liked Viinapullo and Lucky Lane. Awesome stuff! Also bumped into a colleague from work, Mette, who I didn't even know sang or wrote her own songs. Damn! Really soulful stuff from her as well. So yeah, it would've been a great night regardless of whether I was going to be playing myself or not. But I did, and boy was it fun doing my own thing again! Though I have to say, what a weird feeling to be standing up there on a stage all by your lonesome and with monitoring that I hadn't set up myself. Took a bit of getting used to, I'll admit. 
Played 3 songs that night; 'A Man With No Dance', 'The Waltz' and 'Hurry'. Went down beautifully. People especially dug 'Hurry', so it seems I hadn't been completely wrong about that song.
On May 16th I played another 3 songs, this time at the Samettiklubi at On the Rocks Kallio in support of Titta. Lots of dance-y and R'n'B kinda stuff on that night. Got to admit, that maybe my folksy acoustic pop routine didn't quite fit into that mix as well as at the first gig. Obviously did myself a bit of a disservice by playing 'No Heroes of Mine', a terrific (I think) but meandering song that's got something like 8 different parts and a fake ending before the last chorus. Basically a lot of stuff that'll make people give up listening and give you the finger instead. But hey, this is exactly why it's so important to play these songs in front of people. It's the only way to realize what works and what doesn't. I'm fairly convinced that particular song is going to work well on record, but it sure doesn't work acoustically in a small club setting, I'll admit. The other songs we're off the first EP. The setlist was 'Trail of Lies', 'No Heroes of Mine' and 'Beggar Princess'. 'ToL' and 'BP' worked well, so all in all I came out on the better side of it, but a bit of a weird one this.
I have to give a special shout-out to my fellow singer/songwriter friend Sirene who was there and did her own beautiful thing and got immediately booked for the Herttoniemi Block Party by the people hosting the night. She's definitely got that certain something. And such a lovely human being as well!
Oh, and about that 22nd song. I actually wrote it on the morning of that same night, but didn't have time to finish the lyrics. Otherwise I would've played it right there and then. That's the kind of spontaneity I like from time to time. But I immediately knew I wanted that song, it's called 'Ugly' by the way, on the LP although I've written something like 15 new songs since deciding on the 21 to initially record. But they all had that 2nd album kind of feel to them. 'Ugly' is different. It's really gritty and raw, acoustic punk probably. That's something I felt was still missing from the first LP and it certainly does – as a song – help to balance the whole record out.
Last but not least I want to thank every one of you who came out to see and support me on those two nights! Friends and family as well as new acquaintances, you know who you are and I'm so grateful that you took time out of your day to come and see me whether intentionally or by accident.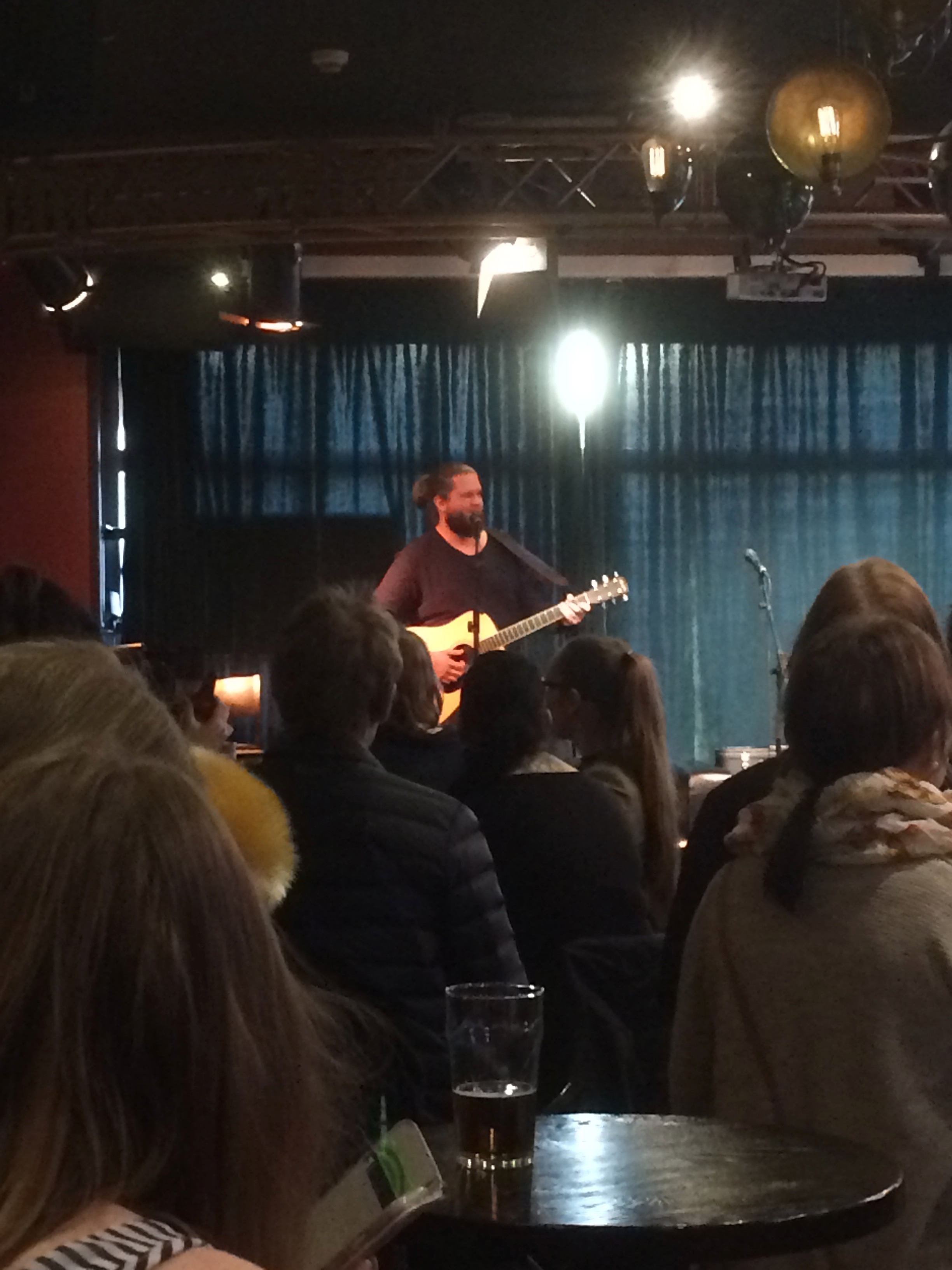 Peace,
Jon